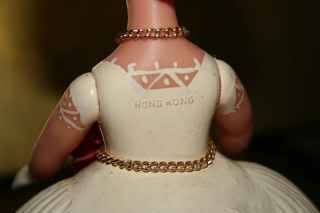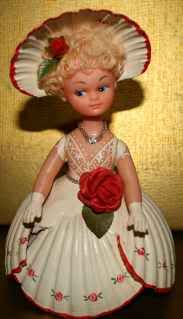 Okay, now for some nice stuff .... yes, we evacuated for three extra nights since my last entry but today it is raining and quite wet and all is well in this little pocket of the world. People who've been through the worst of the bushfires are getting on with life. I've met some amazing people in the neighbourhood so I'm going to follow suit, albeit incredibly gratefully. *smile*
Today I'm posting some gorgeous pictures, in particular of a treasured find - a sweet doll, possibly circa 1950's embellished with shells and handpainted. Absolutely beautiful. If anyone out there knows about dolls like this I'd be thrilled to hear from you. She is so sweet even with her dirty face!
Today I'm busy listing on my ebay store
Fabulous Frau
but I thought I'd pop in here with something fun.
Thanks so much for visiting - come back soon for some more pretties.
Suzy.